Skip to Content
Bark Mulch Options for Your Ogden, UT Landscaping
Get Your High-Quality Bark at Sandee's Soil & Rock
When you're looking for comprehensive bark mulch options in the Ogden, UT area, come check out the extensive offerings here at Sandee's Soil & Rock. For nearly two decades, we have been providing locals with beautiful and cost-effective bark to liven up their landscaping. By offering so many options under one roof, we strive to simplify the yard care experience for our customers. Our goal is to set our neighbors up with the high-quality landscaping materials needed to help build and beautify our community one yard at a time!
*Includes includes rocks of the listed size and smaller due to screening.
*All materials are dirty due to crushing, moisture and trucking procedures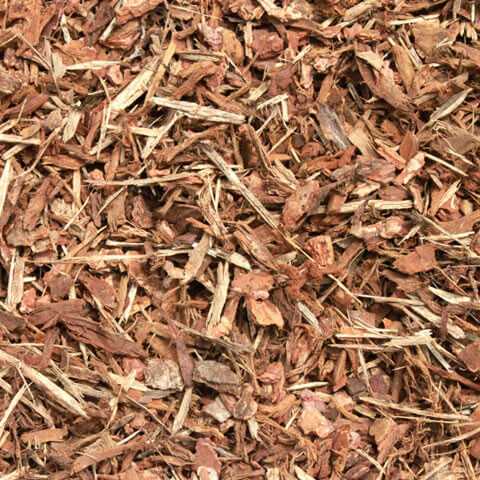 What is Bark?
Here at Sandee's Soil & Rock, we utilize high-grade bark mulch to enhance your flowerbeds, walkways, trees, shrubs, and various other aspects of your properties landscape. Our bark mulch is made from tree bark that we shred into fine, medium, and large pieces to dress the top of your yard with a pop of texture and added color. Bark decomposes reasonably slowly, making it an excellent option for sprucing up the scenery of your yard each year.
How Can Bark Improve My Landscape?
Our bark mulch can be spread over the surface of your properties soil to enhance the overall health and look of your landscaping. Out of all the mulch types, bark mulch is the most beneficial. Keep reading to find the many reasons why investing in bark mulch for your property is a great yard-care choice:
Add to your soil's fertility – Bark mulch is an organic material that will slowly but surely break down over time. Once the bark has decomposed, it will turn to humus (the organic component of soil), which improves the fertility, texture, and structure of the soil.
Discourage weed growth – Bark mulch works to suppress weed growth by depriving them of light. Additionally, organic mulch-types, in particular, can effectively create an ecosystem for crickets and beetles who actually seek out and feed on weed seeds.
Conserve moisture – Did you know that mulching can retain up to 80% of added moisture in your soil? It's true! Bark mulch works to conserve moisture by blocking the sun, which helps minimize evaporation.
Protect your plants – Bark mulch helps protect your plants by acting as insulation. This insulating effect helps to prevent the adverse effects of alternating freezes and thaws that can actually pull your plants out of the ground during the changing of the seasons.
Maintain soil temperature – Similarly to its capacity to conserve moisture, bark mulch also works to help keep the soil temperature stay cool by blocking out the sun.
Beautify your yard – Our bark mulch comes in an array of shapes, sizes, and colors, effortlessly adding a bit of liveliness to your landscape. Mulch also creates a bit of order to your yard, and can effectively make your flower beds, stepping stones, trees, and shrubs pop.
Improve topsoil – As bark mulch decomposes, it adds a layer of organic matter to the soil. This decomposition not only adds much-needed nutrients to the soil, but it also increases the prevalence of beneficial microorganisms while simultaneously combatting pathogens that promote various types of plant diseases.
Create a favorable environment – Bark mulch is specifically beneficial in creating a favorable environment for earthworms and soil microorganisms, which helps reduce soil compaction over time.
Some Tips from the Experts
Though it may seem like laying mulch is an easy job, there are some specific rules to follow to ensure you get the most out of your material. People in the area have become particular about relying on our team of seasoned landscapers to lay their mulch due to our flawless application process. With almost 20 years of experience under our belts, we understand the best methods for laying mulch, and we'll let you in on some tricks of the trade:
Though bark mulch can technically be laid any time of the year, we strongly recommend waiting until mid-spring to have mulch put down on your property. Springtime is when the soil on your property will be adequately warmed, which creates a perfect environment for optimal plant growth. If applied earlier, the soil's temperature may be too cold and delay plant growth.
Bark mulch should be applied two to four inches deep over relatively clean, weed-free soils. An adequate mulch level on the soil's surface will allow the soil to soak up more water, and even reduce the rate of water loss from the soil.
You will want to ensure you water your soil deeply before applying mulch. Mulch significantly helps your soil retain water and replenish your plants. We never apply bark mulches to dry soil.
When selecting mulch, don't hesitate to ask our professional landscapers about affordability, appearance, and simplicity of maintenance. We want to ensure we deliver you the best bark mulch for your specific needs, and we take pride in helping our customers find the perfect addition to their landscape.
Contact Ogden's Go-To Bark Supplier Today!
When you're looking for a range of landscaping materials in the Ogden, UT area, don't hesitate to call on the seasoned team at Sandee's Soil & Rock for mulch bark, sand, topsoil, and more! For 19 years we have been locals' premier choice for concrete and landscaping solutions, and we look forward to helping you as well! Contact us today to learn more about how we can help enhance your property.

Truck Size
Light Material
Heavy Material

Truck Size

1/2 Ton Short Bed 1500 or 150

Light Material

1.5 yards

Heavy Material

1 yard

Truck Size

1/2 Ton Long Bed 1500 or 150

Light Material

3 yards

Heavy Material

1 yard

Truck Size

3/4 Ton 2500 or 250

Light Material

3 yards

Heavy Material

1.5 yards

Truck Size

1 Ton 3500 or 350

Light Material

3 yards

Heavy Material

2 yards
We now carry Rubber Mulch
Our Rubber Mulch Nuggets are the perfect loose-fill nugget groundcover for playgrounds and landscaping applications. Our nugget mulch, simply put is the safest playground surface on the market today with fall height ratings up to 14 feet. With a 12-year color guarantee your children will stay safe, and your yard will look great for years to come.
Why Rubber Mulch
Saves Time and money.
Provides maximum fall height protection and accessibility.
Supports clean and healthy play.
Improves Landscape appearance.
Helps prevent weeds and supports plant health.
Types of Rubber Mulch
Rubber Mulch comes in 5 colors (Blue, green, red, black, and brown). The mulch is sold in two different size bags, a small 1.5 cubic feet bag, and a large 75 cubic feet bag.
All Our Materials Are Measured by Cubic Yard
We Can Deliver to Your Home or Business