Skip to Content
High-Quality Concrete by Sandee's Soil & Rock in Ogden, UT
Ogden's Concrete Experts
Our calibrated concrete plant offers quality concrete mixes, cart rentals, and aggregates to ensure your next construction project goes off without a hitch. As a leading stone, sand, and aggregate supplier in Ogden, UT, we're proud to offer a wide variety of landscaping materials, paving materials and aesthetically pleasing rock features for commercial and residential use. Our ready-mix concrete options are an exceptional choice for paving sidewalks, pathways, private drives, curbs, RV pads, home foundations, and more. Our towable concrete carts offer easy concrete pouring and can be towed by most large trucks. Our rates are reasonable, and we're happy to answer all of your questions. Contact us today to schedule a concrete cart rental or to make an order.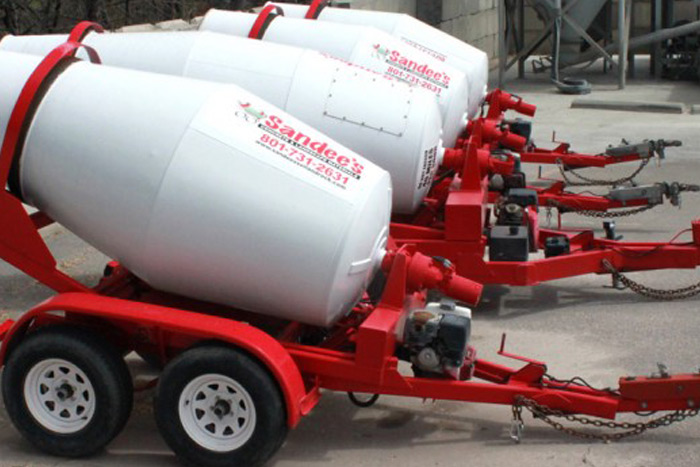 Towable Concrete Carts
Our tow-able concrete carts mix and dump saving you work pouring your concrete. We have two sizes of carts. Our smaller carts can hold between .25 yards and 1.25 yards. Our larger carts can hold between 1.5 yards and 2 yards.
Requirements for Concrete Cart Rental
Full Size 1/2 ton or larger truck.
A 2 5/16″ ball receiver hitch is required for all trailers (A bumper pull is unacceptable).
Current drivers license.
Current insurance card.
Master card or Visa card to hold cart.
2 hour time limit for trailer rental.
Cleaning and Returning Instructions and Fees
Concrete trailer must be returned clean. Rinse several times. Leave 15 gallons of water in trailer. Needs to be clean, clear water when returning trailer. There will be a $100 cleaning fee if it's not clean and clear water. Cart needs to rotate while driving so as not to ruin the casters. The customer is responsible to pay for replacement of casters if cart does not continually rotate. Maximum 2 hours allowed for concrete trailer rentals. If exceeded, there will be an additional $25 for every 15 minute increment thereafter. More than 1 hour it will be $50 per 15 minutes. If returned after hours $25 per minute, including our additional time and labor.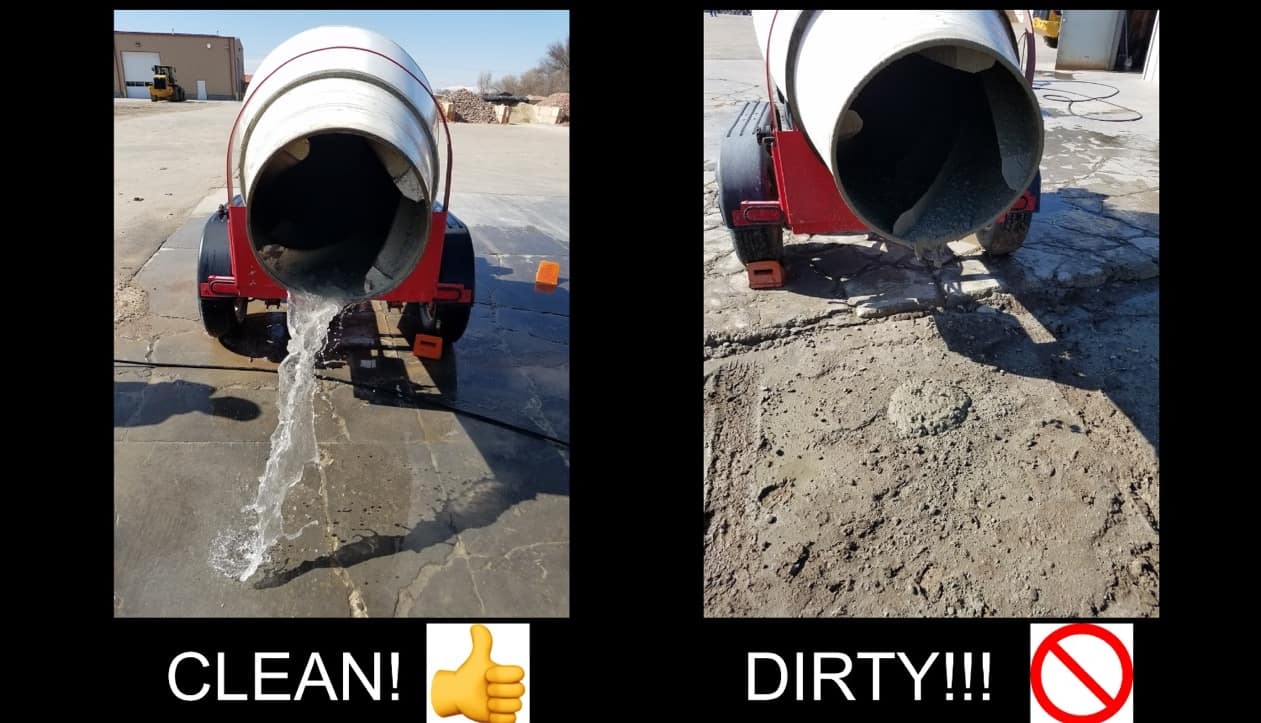 Concrete Carts must be cleaned upon returning!! If concrete mix has dried and compacted return ASAP, You-The Customer will be Responsible to pay for a substantial cleaning fee, Damage Fees, Rental Equipment and additional Wages to Clean & Repair Concrete Trailer to original working condition. Including any loss of business due to cart away cart unavailability. Again Please Return our Concrete Carts Clean for our Next Customer Use! Thank You!
We want this to be a good experience for all, so please clean accordingly!
$100 charge for concrete trailers returned with any moisture and or residue!

Concrete Price List 2023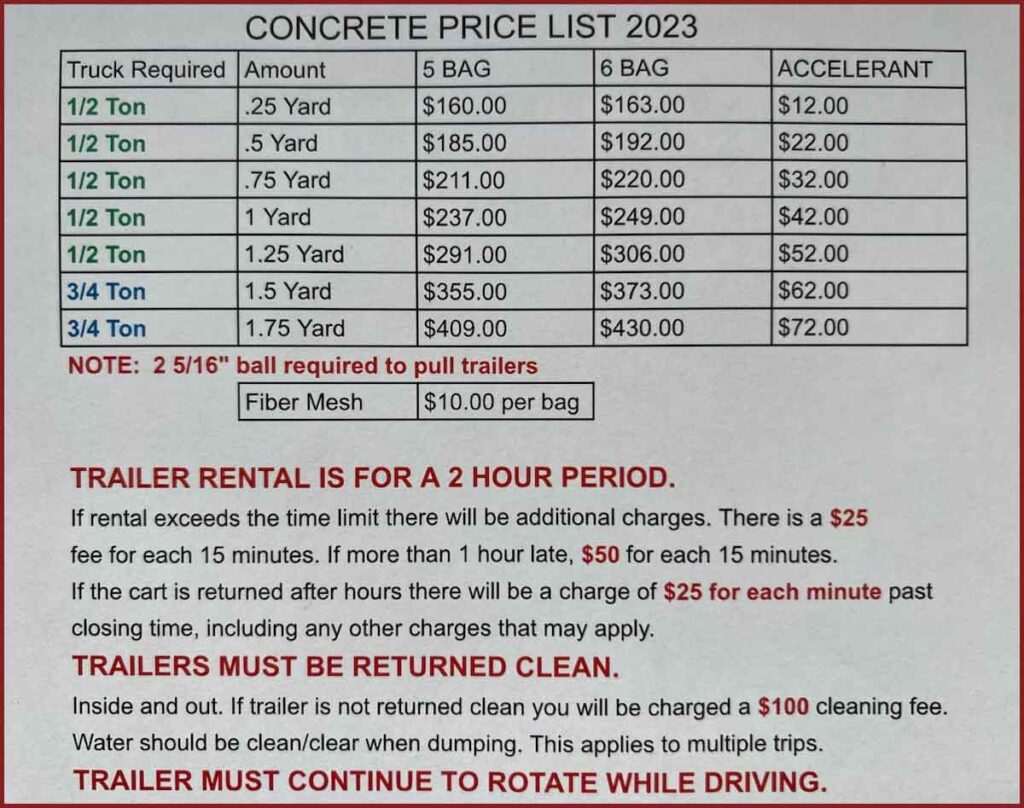 Concrete Rules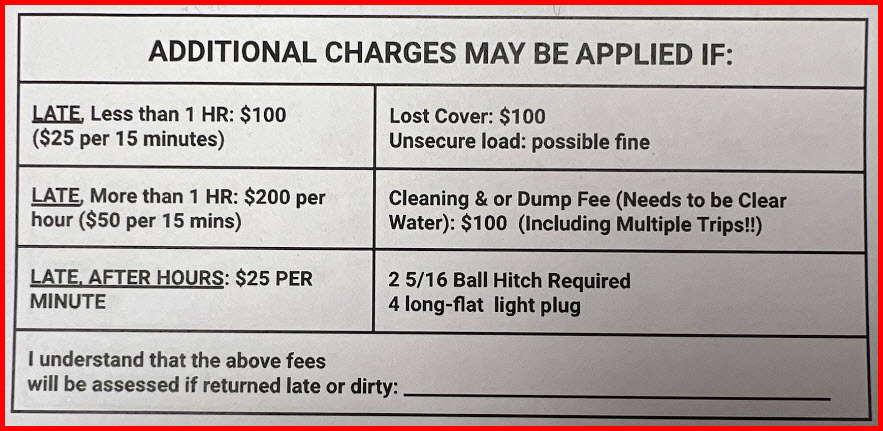 Quality concrete materials
Are you planning a new concrete pathway, foundation or pad and need expert guidance, materials, and reliable cart rentals? Contact the team of concrete professionals at Sandee's Soil & Rock. We have years of experience and can provide you with a perfectly blended concrete batch for any-sized project. We also offer reliable concrete cart rentals and aggregates to create a signature pour of concrete for any application. We source all of our stone, sand, and aggregates from top suppliers, and we're happy to provide you with the information you need to purchase the right amount for your site. Find out more about our concrete sales and rentals by calling us now.
Affordable concrete cart rentals
We offer both small and large concrete carts that can hold any amount of mixed concrete from 1/4 yards up to 2 yards of the aggregate mix. These rentals can be hauled by any large truck with a hitch. The following requirements are needed at the time of rental:
Full Size 1/2 ton or larger vehicle
2 5/16 ball receiver hitch for small trailers only (a bumper pull is unacceptable)
Current driver's license
Current insurance card
Master card or Visa card to hold the cart
2 hour time limit for trailer rental.
Our rates are reasonable and we're happy to answer your questions or give you guidance on concrete landscaping or paving. Contact us now for more information.
Expert concrete guidance
Our concrete mix has been used for countless commercial and residential projects for years, and we're happy to serve your unique needs for a very reasonable price. Whether you're looking for concrete landscaping, concrete driveways, or affordable concrete mixes, we'll cater to your needs. We offer a perfect blend of sand, aggregates, powder, and water to ensure your next concrete project is a success. We also provide affordable concrete cart rentals, and our team is happy to calculate how much mix you'll need for your site. Get quality concrete mix, accessories, and know-how when you visit Sandee's Soil & Rock today. We're Ogden, UT's, leading concrete, sand, aggregate, and soil supplier.
Contact us today to get started!

Truck Size
Max Yards

Truck Size

1/2 Ton

Max Yards

1.25 yards

Truck Size

3/4 Ton

Max Yards

1.75 yards
We Can Deliver to Your Home or Business