High Quality Concrete
We provide high quality concrete through our calibrated concrete plant that mixes just the right amount of powder, sand, gravel, and water. Our tow-able self mixing trailers are convenient and easy to operate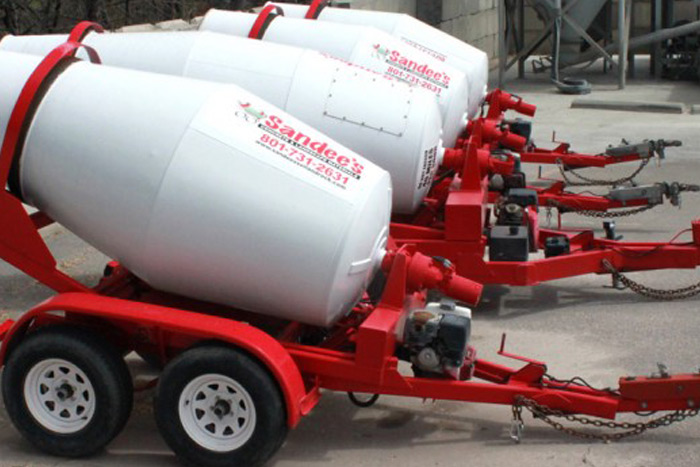 Towable Concrete Carts
Our tow-able concrete carts mix and dump saving you work pouring your concrete. We have two sizes of carts. Our smaller carts can hold between .25 yards and 1.25 yards. Our larger carts can hold between 1.5 yards and 2 yards.
Requirements for Concrete Cart Rental
Full Size 1/2 ton or larger truck.
2″ ball receiver hitch. (A bumper pull is unacceptable.)
Current drivers license.
Current insurance card.
Master card or Visa card to hold cart.
2 hours minimum trailer rental.
Cleaning and Returning Instructions and Fees
Concrete trailer must be returned clean. Rinse several times. Leave 15 gallons of water in trailer. Needs to be clean, clear water when returning trailer. There will be a $75 cleaning fee if it's not clean and clear water. Cart needs to rotate while driving so as not to ruin the casters. The customer is responsible to pay for replacement of casters if cart does not continually rotate. Maximum 2 hours allowed for concrete trailer rentals. If exceeded, there will be an additional $25 late charge for every 15 minute increment after the first half hour.
Concrete carts must be cleaned before returning.  If concrete mix has dried and compacted within the cart you return a substantial cleaning fee will be assessed.  Please return clean and ready for our next customer.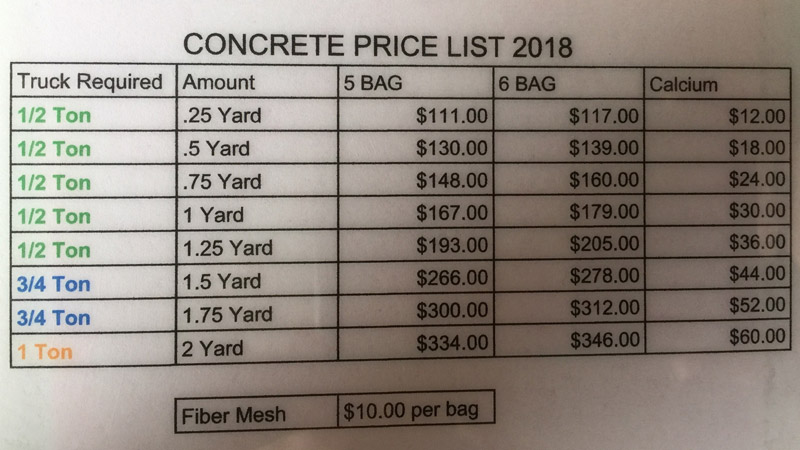 *All prices are subject to change.
*All materials are dirty due to crushing, moisture and trucking procedures
We Can Deliver to Your Home or Business