Skip to Content
Ogden UT's Signature Topsoil Service
Topsoil Solutions by Sandee's Soil & Rock
If you're an Ogden, UT resident in need of topsoil to complete your latest landscaping project, Sandee's Soil & Rock can help! We offer some of the finest topsoil in the region, making it an excellent choice for growing shrubs, trees, and other plants that will thrive when planted in this decorative landscaping option. Plants generally concentrate their roots in and obtain most of their nutrients from topsoil. We can provide you with enough soil material to ensure your garden, yard, or commercial growing project looks it's very best. We've been serving this community for 19 years, and we'll ensure you're more than satisfied with our products and services.
Contact our team of topsoil experts today!
*Includes includes rocks of the listed size and smaller due to screening.
*All materials are dirty due to crushing, moisture and trucking procedures
What is Topsoil?
Topsoil is the upper layer of soil, forming the upper 3-10 inches of the earth's surface where nutrients for plants are found. One inch of topsoil will take as many as 100 years to develop, as it forms when large rocks break down and other organic matter gradually adds to the mix. Topsoil has the highest concentration of organic microorganisms and is where the most growth and biological soil activity occurs. As an accumulation of living, dead, and decaying organisms, this soil is the best option for encouraging long-term, healthy plant growth.
How Topsoil can benefit your landscaping
Topsoil serves a variety of landscaping and gardening needs and offers a cost-effective choice for adding life and stability to your yard's shrubs and grass. Quality topsoil contains a vibrant mix of nutrients, providing your plants with the advantage they need to survive and thrive. At Sandee's Soil & Rock, we ensure your topsoil meets your requirements and guarantee the best possible price per pound. Here are some additional benefits to choosing topsoil for your landscaping project:
Nutrient retention – High-quality topsoil is great for sustaining plant life due to its reasonably porous qualities. This allows it to easily retain water and gas that plants need for healthy growth.
Healthy plant life – Since topsoil works to better retain water, it promotes strong root structures for optimal foliage growth. Adequate topsoil allows for flora to flourish, even in unstable environments.
Reduction of erosion – Nutrient retention allows for healthy plant growth, which in turn works to protect the topsoil from erosion caused by wind and rain.
Grading capabilities – Utilizing topsoil is an excellent way to grade an area or provide a stable base for pathways and other surfaces.
Topsoil Deliveries You Can Count On
Though you may not know it, not all topsoil is created the same, and some will have their advantages over others depending on the type of project you are undertaking. No matter your topsoil needs, we offer a vast selection of quality materials to choose from. You can visit us with your truck for pickup, or you can opt to have it professionally delivered by our team.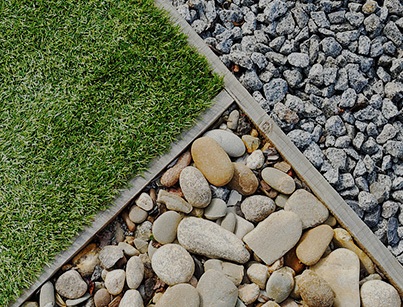 At Sandee's Soil & Rock, we pride ourselves on reliable service, affordable prices, and exceeding our customers' expectations. Don't rely on an expensive, inefficient amount of soil from one of the big box stores, when you can get more than enough soil for a fair price by visiting us today. We offer the following high-quality topsoil for our customers' convenience:
Sand topsoil – Sand topsoil typically has silica particles in it and is best used in decorative landscaping pieces like Zen gardens, garden accents, or commercial paving projects. This type of topsoil is comprised of very large particles and is best for efficient draining.
Loam topsoil – This type of soil is the gardener's favorite, as a healthy mixture of sand and clay offers rich nutrients and the ability to help your flowers and vegetables grow strong and thrive.
Clay topsoil – Clay topsoil is often used in commercial dam-building due to its ability to retain and resist water. It is composed of tiny particles that stick together if you were to roll it around in your hands. Clay can also help grade and level an area while creating an extra barrier from moisture.
Adding Topsoil to Your Landscaping
If your current landscaping could benefit from a few layers of good-quality topsoil, we can help! The fact is, most of the soil around homes does not have nearly enough organic matter to cater to optimal plant growth. This is why gardeners and landscapers often buy topsoil to add to their garden soil or choose to amend their soil with organic matter. Adding several inches of topsoil to the landscape of your property will ensure new roots can spread, and that new plants and seeds can easily obtain the nutrients they need to thrive.
Service with A Smile
At Sandee's Soil & Rock, you can count on us to deliver quality topsoil, sand, decorative rock, and other aggregates to your site for a very reasonable price. We carry a vast inventory of quality loam, clay, bark, and other materials, and our pricing is extremely competitive. We can offer expert guidance for landscaping projects, and we're happy to answer any questions you have. Contact us today to learn more about our high-quality topsoil in Ogden, UT.

Truck Size
Light Material
Heavy Material

Truck Size

1/2 Ton Short Bed 1500 or 150

Light Material

1.5 yards

Heavy Material

1 yard

Truck Size

1/2 Ton Long Bed 1500 or 150

Light Material

3 yards

Heavy Material

1 yard

Truck Size

3/4 Ton 2500 or 250

Light Material

3 yards

Heavy Material

1.5 yards

Truck Size

1 Ton 3500 or 350

Light Material

3 yards

Heavy Material

2 yards
All Our Materials Are Measured by Cubic Yard
We Can Deliver to Your Home or Business