Skip to Content
Soil & Rock Self-Pickup Options in Ogden, UT
Pickup Your Landscaping Materials Today
Sandee's Soil & Rock offers a self-pickup option for our bark, soil and rock products in Ogden, UT.  For those who like to do things themselves, picking up your materials at our location means doing it on your schedule. Whether you need materials for a residential or commercial project, come pick them up in your vehicle and drive away with exactly what you need. Choose self-pickup for the landscaping materials you want and be on your way to getting your project started. Learn more about our DIY pickup option and contact us if you have any questions.
Self-Pickup for High-Quality Landscaping Materials
If you need decorative landscaping materials but don't want to wait or pay for delivery, picking them up yourself is an excellent option. Whether you're looking to beautify the exterior of your home or business in Ogden, our yard has all the materials you need. Pickup the following products today: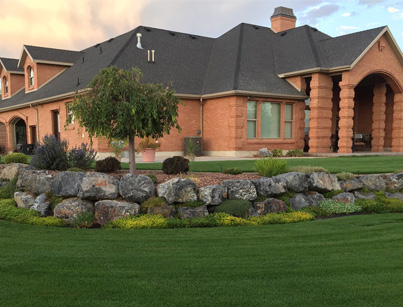 DIY and Pick Up Your Materials Today
We know that our customers like options for their landscaping needs. That's why we offer so many high-quality landscaping materials at affordable prices. We also allow you to pick up our materials yourself in your own vehicle. Whether you prefer to come to pick up the landscaping materials in your truck or have them delivered to your site, we have you covered. We have been proudly serving the Ogden area for over 20 years and have helped many local residents & business owners achieve their landscape vision with our wide selection of landscape materials. We're happy to answer any questions you might have about our materials or your pickup options. Contact us today to find out more.
All Our Materials Are Measured by Cubic Yard
We Can Deliver to Your Home or Business