Skip to Content
Ogden, UT's Landscaping Sand Provider
Get Your Landscaping Sand at Sandee's Soil & Rock Today!
When you need sand a reliable provider in the Ogden, UT area, Sandee's Soil & Rock has a variety to choose from. For almost 20 years, our team has been enhancing landscapes with our premium sand and soil solutions. Sand has been a staple in landscaping for decades, and when you're looking to create a signature, safe outdoor recreational area, Zen garden, or need effective ground leveling, our sand supply is your best choice. We can help you select the right kind of sand for your project and ensure it's delivered when you need it, all for a reasonable price. Contact us today to learn about our premium sand and soil.
*Includes includes rocks of the listed size and smaller due to screening.
*All materials are dirty due to crushing, moisture and trucking procedures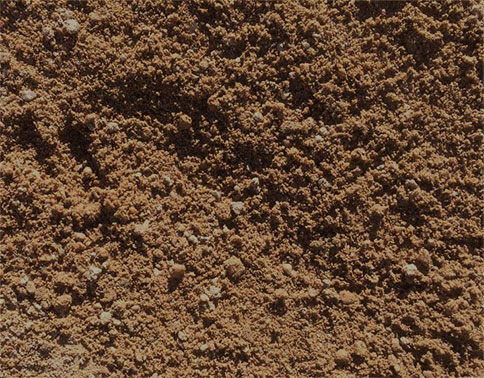 What is Sand?
Sand is a naturally occurring granular material composed of finely divided rock and mineral particles. Depending on where it is from, sand can vary in texture, color, and is composed of silica, calcium carbonate and other minerals. Sand is frequently used for landscaping material due to the fact that a grain of sand is non-porous and has large spaces between the particles that allow air to pass through more freely. Additionally, sand's most prominent use is for construction purposes, as it is an essential ingredient in the production of concrete.
Our Landscaping Sand Offerings
Here at Sandee's Soil & Rock, we offer a wide range of sand aggregates to fit any landscaping project. No matter the sand material you need, we have it! Our selection includes the following:
Arena sand – Arena sand is a brown sand and is great for packing down. Its ideal use is for paths, stalls, arenas, and backfill.
Course sand – This course white or light-colored sand is often used in stalls, under paver stones, or in playground design. These materials pebble content is smaller than ¼ inch.
Fine sand – This is a washed white sand used in arid landscaping design, under paver stones, or to enhance the aesthetics of a desert-themed landscape.
Road base sand – Road base sand is a gravel and sand mixture used under asphalt and gravel driveways. It is tan in color and needs to be compacted for structural use.
Sand Landscaping Options
Sand can be used to add an edge around a garden or shrubbery and can effectively stop weeds from growing around your current landscaping. Sand also offers an exceptional accent to foliage in any outdoor area and is an excellent water-preservation choice for landscaping. Whether you're planning to utilize sand in a child's play area or you're looking to create a stunning Zen garden that showcases your rocks and shrubs, we offer a wide variety of sand to choose from at our landscaping center. When you call on our team for your next landscaping project, we'll be happy to listen to your needs and provide effective soil, aggregate, and sand options to give your outdoor areas the look you've been dreaming of for a price you'll love.
The Benefits of Utilizing Sand for Landscaping
Utilizing sand for landscaping purposes opens up a world of possibilities for your property. Sand is an extremely versatile and attractive landscaping material that can benefit your yard in the following ways:
Sand makes an excellent base
Whether you're installing fountains or rock gardens on your property, sand makes an attractive and practical base for your newest addition. Sand is an aesthetically pleasing landscaping material and requires less maintenance than bark mulch. Additionally, if you plan to add seating to the area later on, sand offers a more cohesive look when compared to topsoil or mulch.
Sand is a beautiful accent
Sand can add an aura of luxury to your Ogden home's landscape. You can line your walkways, ornamental stepping stones, rocks, or greenery with sand, adding a unique dimension to the aesthetics of your property. Our team will help you pick the sand-type that best accentuating your yard's aesthetic.
Sand is an excellent alternative to grass
If you're sick of mowing and watering the lawn, sand offers a unique solution. Sand is a cost-effective and low-maintenance, meaning you can save money and time by making the switch. Additionally, sand works to save you money on watering costs, because less grass calls for less water to maintain your lawn adequately.
Sand is inexpensive and long-lasting
Sand is much more cost-effective and convenient than other materials. Bark mulch, for example, has specific rules surrounding how it should be used and stored, whereas sand is ideal for bulk purchases because this is a landscaping material that will not break down or rot. Even if you don't use what you bought all at once, you can store it for long periods of time with no adverse side effects.
Choosing the Right Sand for Your Needs
Are you looking to renovate the yard or outdoor area of your property? Sandee's Soil & Rock can help! We offer a wide selection of quality aggregates, sand supplies, sand materials, and sand-types for all your landscaping needs. Whether you're in the market for fill sand to accommodate your stone pathway or you choose to utilize sand for your child's playground, we ensure you have premium sand at a very reasonable price. We source our sand from top suppliers in Utah, and we stand behind all of our products. We also carry a large selection of topsoil, mulch, and stone products to choose from, and we can quickly deliver them to you whenever you need them. When you want quality aggregates at a reasonable price, we're your best choice.
Our Commitment to You
At Sandee's Soil & Rock, we're committed to providing the most beautiful sand, soil, and stone aggregates to commercial business owners and residential users for a cost-effective price. We help you select the right material type and the proper amount of stone, sand, bark, pebbles, and decorative rocks to fit your landscapes' unique needs. Not to mention, we're happy to deliver our landscaping materials right to your doorstep. Our team understands excellent customer service is just as important as the products we sell, so we're more than happy to answer your questions, offer landscaping guidance, and accommodate any special request.
Contact Us Today to Make an Order!
No matter if you're looking for sand, gravel, or topsoil, we can provide you with a wide array of high-quality landscaping materials. Simply pull into our Ogden, UT yard, or give us a call to make an order. Our trucks will pretty much go anywhere to accommodate you! Contact us now to find out how the team at Sandee's Soil & Rock can exceed your landscaping needs.

Truck Size
Light Material
Heavy Material

Truck Size

1/2 Ton Short Bed 1500 or 150

Light Material

1.5 yards

Heavy Material

1 yard

Truck Size

1/2 Ton Long Bed 1500 or 150

Light Material

3 yards

Heavy Material

1 yard

Truck Size

3/4 Ton 2500 or 250

Light Material

3 yards

Heavy Material

1.5 yards

Truck Size

1 Ton 3500 or 350

Light Material

3 yards

Heavy Material

2 yards
All Our Materials Are Measured by Cubic Yard
We Can Deliver to Your Home or Business