Skip to Content
Quality Rubber Mulch in Ogden, UT
What Is Rubber Landscape Mulch?
Traditional gardening or landscaping mulch is created of organic matter like wood chips, straw, or leaves. Rubber mulch is created from recycled or repurposed tires and rubber. While it still looks like wood mulch, it is also available in many colors and textures. This individualization gives you more control over the aesthetic of your landscaping. At Sandee's Soil & Rock, we carry an amazing variety of landscaping products and materials. We specialize in decorative rock, topsoil, bark, sand, gravel, concrete, and rubber mulch in Ogden, UT. Call us today to request a free quote, or stop by and see us to learn more about our selection.
Benefits of Using Black Rubber Mulch In Landscaping
Rubber landscape mulch has a unique aesthetic, endless customization options, and an incredible lifespan. If you're looking for a durable, cost-effective material for your landscaping or playground, rubber mulch offers these advantages over organic mulch options:
Incredible Lifespan and Durability – One of the biggest advantages of rubber mulch for landscaping is that it has a very long lifespan. Because it isn't organic, it lasts longer than traditional mulch. In some cases, rubber mulch can last up to 10 years, whereas organic mulch may break down in two to seven years.
Non-porous – Rubber mulch doesn't absorb water, so it is unlikely to develop mold, fungi, or pathogens. Water moves around the mulch and is absorbed into the soil.
Doesn't Attract Bugs – Rubber landscape mulch doesn't attract bugs or pests. This means it lasts longer, stays attractive longer, and doesn't require as much maintenance or upkeep.
Doesn't Blow Away Easily – Organic mulch is lightweight and is prone to displacement, dispersion, and erosion. Rubber mulch is heavy and solid and won't be easily blown away by wind or swept away in rain or flooding.
Inhibits Weed Growth – Many people use landscaping mulch to inhibit weed growth. Rubber mulch is much better at accomplishing this than organic mulch. It blocks light and compresses the soil's surface, preventing weeds from germinating or growing.
Offers Great Insulation – Rubber holds warmth in the soil much longer than organic materials, extending plant growth and lengthening your growing season.
Types of Bulk Rubber Mulch
A few different types of rubber mulch are available for landscaping, gardening, and playgrounds. Our team can discuss your needs, goals, and budget and help you choose the right type of rubber mulch for pickup or delivery to your home: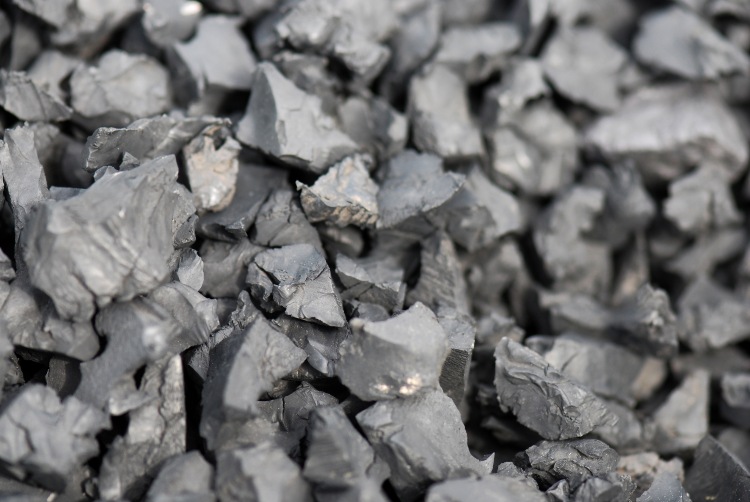 Recycled Tire Rubber Mulch – Recycled tire rubber black mulch is made of broken down tires that are recycled into small chips of rubber. This type of mulch is durable, resilient, and insect-resistant. It is also non-toxic, which means it can be used for a variety of projects.
Colored Rubber Mulch – Colored rubber mulch adds visual interest to your garden or landscaping and can create a unique, striking aesthetic. You can choose from a variety of rubber mulch colors, including green, blue, purple, red, yellow, and brown. You can even customize colors. The mulch gets its color by coating shredded rubber chips in a non-toxic, kid- and pet-safe colorant. These colors are UV-resistant.
Shredded Rubber Mulch – Shredded rubber mulch is broken down into smaller pieces, giving it an interesting texture and appearance.
Rubber Mulch Nuggets – Rubber mulch nuggets look like small chunks of rubber rather than shredded pieces.
Tips From Our Experts on Using Rubber Mulch
In order to determine how much rubber mulch you need, first consider whether you're using it for gardening, landscaping, or a playground. Multiply the length of the area by its width to calculate its square footage, and then multiply that number by the thickness (in inches) you want to achieve with your mulch application. Playground rubber mulch should be applied six inches thick, while rubber landscape mulch should be two to four inches thick. Before installing rubber mulch, you should first level the ground and remove rocks, grass, weeds, or other impediments. Then, rake out a layer of soil one to three inches deep and lay down a weed barrier fabric. Spread the mulch evenly over the weed barrier in the desired thickness. Rubber mulch requires little maintenance or upkeep. If you choose colored rubber mulch, you may need to replace it if it fades over time. You should also check periodically for weeds, dead plants, or other debris.
Contact Sandee's Soil & Rock for Rubber Mulch In Bulk
Call us today or fill out our online contact form to request an estimate for the cost of rubber mulch in bulk in Ogden, UT. We specialize in high-quality landscaping materials and products and have over 40 products to meet our customers' needs. We have been helping our community beautify their homes and businesses through landscaping since 2001. Visit us to check out our inventory of the best landscaping materials in Utah.

Truck Size
Light Material
Heavy Material

Truck Size

1/2 Ton Short Bed 1500 or 150

Light Material

1.5 yards

Heavy Material

1 yard

Truck Size

1/2 Ton Long Bed 1500 or 150

Light Material

3 yards

Heavy Material

1 yard

Truck Size

3/4 Ton 2500 or 250

Light Material

3 yards

Heavy Material

1.5 yards

Truck Size

1 Ton 3500 or 350

Light Material

3 yards

Heavy Material

2 yards
All Our Materials Are Measured by Cubic Yard
We Can Deliver to Your Home or Business