Skip to Content
Landscaping Material and Ideas in Ogden, UT
Five Qualities of Effective Landscaping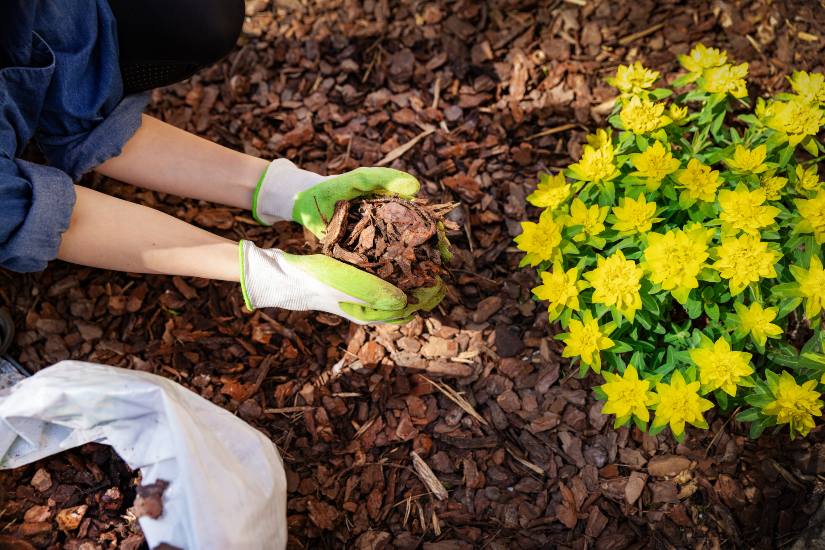 Your landscaping around your home or business in Ogden, UT, is a major factor that pulls people in and can make or break the outside appearance of your property. When designing landscaping, it should be effective in helping to beautify and increase the value of your property. But how do you create an effective landscaping design? There are five qualities to incorporate into your design that will ensure your resulting landscape is exquisite and effective. Including natural landscaping ideas in your design can elevate your design to a new level.
Attractive Appearance
One of the main benefits of quality landscaping is its attractiveness and appeal. Whether you're landscaping your home or business, you want people to be attracted to your yard and landscaping. It is often the first thing your guests or customers notice, and you want to make a good impression. With products from Sandee's Soil & Rock, you can easily create an aesthetic appearance. No matter what you need, we can provide you with quality materials, including:
Another crucial part of the attractive appearance of landscaping is that it needs to match the existing thematic appearance of your home or business. No matter how attractive a certain design feature may be, it will appear strange and out of place if it doesn't fit with the existing design. Everything should flow together to create a cohesive effect.
Environmentally Friendly
One of the main purposes of quality landscaping is to preserve and cultivate the environment. There are many ways you can ensure that your landscaping is helping rather than harming the environment. Landscape designs should be water-wise and energy efficient. Other ways that you can ensure you are being environmentally friendly in your designs include:
Choosing native plants
Installing a programmable sprinkler system
Keeping your grass high and dry
Choosing ground cover over grass
Our team at Sandee's Soil & Rock is always looking for ways to provide more environmentally friendly services. We provide zeroscaping and xeriscaping, here in Utah, we can have lovely landscaping without wasting any precious water. Learn more about how we can help you have an environmentally friendly landscape.
Functionality
The best landscaping techniques involve creating both attractive and functional spaces. Without functionality, your landscaping loses a lot of its appeal. The best way to examine if your landscaping design is functional is by watching out for these signs of an effective landscaping area:
Walkways are clean and clear
Overhanging trees don't get in the walkway
Overhanging trees are free of loose or damaged branches
Landscape features don't cover or block any crucial parts of your property, such as business signs, doors, or welcome signs
Ease of Maintenance
No matter how incredibly beautiful your yard or landscape design is just after you finish, the area's beauty in the future is what really counts. Landscaping projects are an investment, and a crucial component needed for your investment to pay off is the ease of maintenance. This can be done by ensuring that your chosen plants and features don't require daily or even weekly maintenance. Intense maintenance schedules can be difficult to keep up with, increasing the chances of landscapes failing, plants dying, and trees halting growth. With a low-maintenance yard and durable furniture and features, you will have an easier time keeping your yard looking fresh for much longer. Sandee's Soil & Rock provides many products and services that can help you achieve low-maintenance landscaping. With topsoil to meet your needs and many bark types that fend off weeds, your landscaping can be beautiful and low maintenance.
Attention to Fine Detail
You must pay close attention to the details to create an effective area or yard design. The top landscaping and design experts pay extremely close attention to fine detail. Prepare to spend time smoothing out even the tiniest of wrinkles. Noticing small and large issues will ensure that your landscaping design turns out as flawless and beautiful as you're picturing in your mind. Your design will be completely effective and beautiful with practiced attention to detail.
Contact Us for Effective Landscaping
Planning and designing an effective landscape long before you start construction is very beneficial. Landscaping can best be enjoyed when it is designed effectively. With a low-maintenance, functional, and appealing area, you are much more likely to draw people in and encourage people to stay and relax. If you're planning on remodeling your landscaping, do it right by designing it effectively. For landscape materials and information, contact our team at Sandee's Soil & Rock in Ogden, UT.