Skip to Content
8 DIY Landscaping Ideas in Ogden, UT
8 Easy Landscaping Ideas for Beginners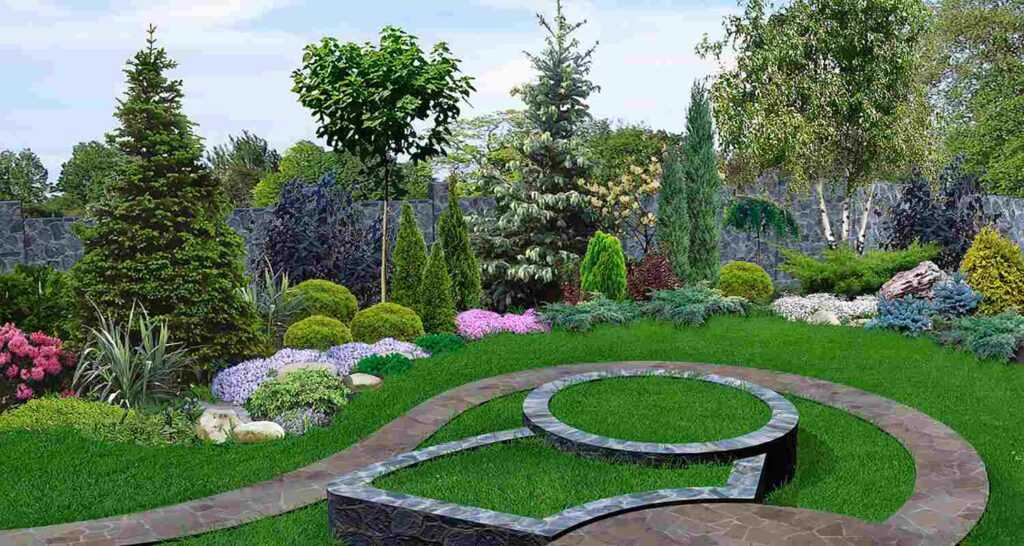 Interested in learning how to do landscaping, but not quite sure it'll be within your ability level or budget? No problem! Enhancing the aesthetic value, comfort, and practicality of your property doesn't have to break the bank or be overly difficult. With these eight budget-friendly, DIY backyard landscaping ideas, you can transform any size outdoor space into your own beautiful and functional haven without spending a fortune and having fun along the way!
Whether you're looking to add curb appeal to your home, create a backyard oasis, or simply spruce up your front yard, Sandee's Soil & Rock's landscaping ideas for beginners are sure to inspire and guide you through the process.
Determining Your Landscape Aspirations
Before diving into these simple landscape ideas, it's important to have an outline of your landscape aspirations. Make a list of design elements that speak to you or practical needs you want to include in your yard. Our landscaping experts recommend making a rough draft to map out your ideas. This doesn't have to be intricate or masterful, but rather just a simple reference point to help you out with your basic landscaping ideas.
Make Your Own Mulch
If you want thriving plants and a gorgeous, lush garden, mulch is the key ingredient. However, it's not the most glamorous part of gardening, and it may not be your priority when it comes to spending your gardening budget wisely. Luckily, you can easily make your own mulch using compost, branches, and lawn clippings.
Design a Welcoming Walkway
Add some cohesive flare or section-off areas of your property by designing a welcoming walkway. A walkway can be installed with pavers or gravel for an affordable option that offers effortless functionality and aesthetic value. Whether you want a stone footpath that exudes elegance or a practical gravel trail, the options are endless.
Go With a Rock Garden
For homeowners who do not have the time or patience to tend to a plant garden, a rock garden is a perfect alternative that will satisfy your budget requirements and up the ambiance of your space. Choose from an array of decorative rocks to create a seamless rock garden that displays your unique style.
Save Water with Xeriscaping
Xeriscaping is a great way to preserve water in your landscape. By using native plants, mulch, and rocks and implementing smart design techniques, you can create a beautiful and sustainable outdoor space that requires minimal irrigation.
Not only will you be playing a fundamental role in conserving water, but you'll also be creating a low-maintenance, attractive landscape that will thrive in any weather. You'll also enjoy learning about plants and their unique needs along the way! 
Raised Beds
Let your creativity shine through by incorporating a raised flower bed into your landscape. Use different landscape supplies to fabricate raised beds of various heights to add dimension and texture to your property in a bold and unique way.
Flower Beds and Planting
If you're not into heavy lifting or the look of stone or hard materials, simple flower beds and planting are the easiest way to achieve a new aesthetic. Choose flower or leaf colors that speak to you, and find ways to include plants of varying heights and textures to create a beautiful focal point on your property.
From wild perennials that transform your outdoor space into a mythical storybook setting, or vegetable gardens that reward you with delicious harvests, there are so many great DIY flower bed and gardening options to choose from.
Be Open to Change
Designing your perfect yard oasis can be challenging. Sometimes the idea you have in mind does not work when executed on your property, and that's ok! Remain open to change and expand your landscaping horizons to find a solution that fits your needs and wants while remaining within your budget.
Try Your Simple Landscape Ideas in Ogden
If you're ready to roll up your sleeves and begin the process of creating your dream outdoor space, Sandee's Soil & Rock is here to help by offering a wide selection of high-quality landscaping materials that will add the desired flare to your outdoor space. From decorative rocks to gravel, soil, and beyond, contact the experts at Sandee's Soil & Rock for the materials you need!