Skip to Content
Common Landscaping Materials and When You Should Use Them
Guidance on the Usage of Landscape Material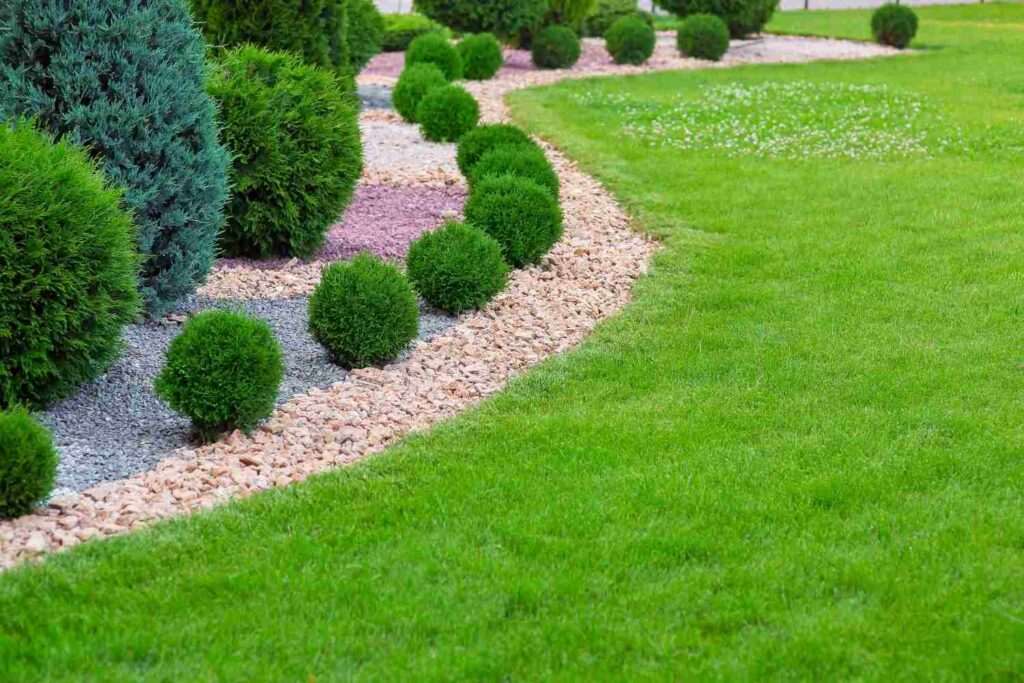 Are you tired of feeling overwhelmed by the endless options of landscape supplies? Those days are now over because the experts at Sandee's Soil & Rock in Ogden, Utah are here to guide you through the process of discovering common landscaping materials and how to use them in your outdoor space.
From decorative stone to soils to concrete materials and everything in between, we have the knowledge and expertise to help you make informed decisions about which landscape material will work best for your next project.
Soil
Soil is the foundation of any gardening project, vital for growing healthy plants and a key component in landscaping. And trust us; you'll need a lot of it! Soil is used for planting beds, raising beds, vegetable patches, filling in holes or reseeding lawns.
Even if your property has existing soil, it may be lacking in nutrients, requiring fresh soil and fertilizer will be required to bring new life to your lawn or garden.
Compost for Garden Purposes
Compost is the secret ingredient that will make all the difference in your plants' growth and vitality. By incorporating compost into your soil, you're giving your plants the organic matter they need to thrive. It improves soil composition, enhances drainage, and elevates soil health for a lush, vibrant garden.
Mulch
Mulch and mulch liner are more than pretty garden decorations. Mulch acts as a protective shield for your plants, ensuring they remain in ideal growing conditions.  Mulch and a mulch bed liner serve to combat weeds, preserve soil nutrients, help with moisture retention, and aid to prevent erosion while also assisting with pest control.
As the mulch breaks down, it evenly transfers nutrients into the soil, further boosting the soil's health. Mulch will need to be laid at least once a year. Once the topsoil is thawed after winter is the best time. However, it's important not to wait too long, as you'll have to contend with pesky weeds that may have already established themselves.
Decorative Stone
Decorative stones are a versatile landscape material for any location. Not only are they low maintenance, requiring only replacement after consistent exposure to harsh elements, but a quick churning and hose down is all the TLC they need to wash away any dirt and dust.
Stone landscaping is also a great addition to a garden as it helps suffocate weeds. However, it's important to remember that decorative stones can be detrimental to certain gardens as they absorb heat that may dry out the soil and they do not contribute any nutritional plant growth benefits.
Gravel
The best way to build strong and stable brick and stonework is to use gravel. Not only does it allow for better drainage than pure concrete, but it is also resilient enough to withstand heavy vehicles or other weighted machinery. Gravel can be used for paths, patios, or anywhere you want to put a leveled, soft addition.
Just like any material, gravel can be worn down by the elements and consistent wear and tear. Therefore, it's recommended to keep extra on hand to fill bare spots without compromising consistency, as it may be challenging to find the same color gravel from year to year. At Sandee's Soil & Rock, we offer a variety of gravel sizes, and uses are practically limitless!
Concrete
Concrete is a strong material known as a landscaping powerhouse. From creating pathways and patios to building retaining walls and even sculptures, concrete is a versatile option that can add both function and aesthetic appeal to your outdoor space. Its resistance to weathering makes it an optimal choice for high-traffic areas, and it can be customized with colors, textures, and finishes to satisfy any style.
Get In Touch with the Landscape Experts
If you're looking to enhance your landscape with exceptional landscape supplies, look no further than Sandee's Soil & Rock. Our landscaping specialists can help you choose from an array of landscape materials that boost the functionality and appeal of your property. Contact us today to discuss your landscape vision and let us help you bring it to life.