Skip to Content
What Are Landscaping Rocks & Decorative Stones?
Types of Landscaping Rocks and Decorative Stones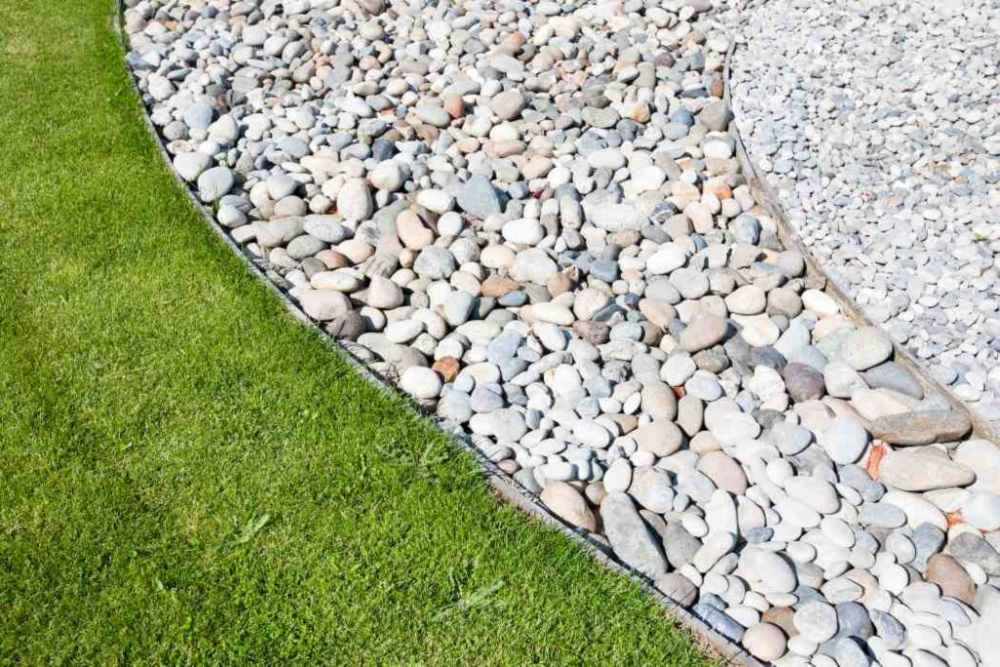 Rock landscaping is quickly becoming a must-have for any outdoor space, adding a unique and stunning touch to any lawn or yard. It's all about shaping and polishing landscaping rocks to create a one-of-a-kind look. From traditional looks to polished modern finishes, there are countless options to choose from, each offering its own unique aesthetic.
Before you decide on the perfect rock for your landscaping project, let's dive into five different types of rocks for landscaping and explore the factors that will impact your choice. You can find all of these garden stones at Sandee's Soil & Rock in Ogden, Utah.
Considering Your Decorative Rock Options
When considering rock options for your next landscaping project, it's important to consider the needs and goals of your project. These factors include the color, size, and texture of the rocks, as well as the overall aesthetic you are trying to achieve. For example, if you're looking to create a natural, rustic feel, you might consider using large, rough-textured rocks.
On the other hand, if you're looking for a more polished, formal look, you might choose smaller, smooth-textured rocks like river rock. It's also important to consider the location and use of the area where the rocks will be placed, as well as the drainage and maintenance requirements.
Sierra Rock
Sierra rock is a type of rock that is commonly used for landscaping purposes. It is a natural stone that is quarried from the Sierra Nevada Mountains in California. It is characterized by its warm colors, including shades of yellow, red, black, orange, and gold, and its unique shape that resembles river rock, reaching 1 ½ inches or less in size.
It is a versatile rock that can be used for a variety of landscaping applications, such as around trees, in flower beds, and in mow strips. Sierra rock is long-lasting, making it ideal for outdoor landscaping enhancements. Its natural beauty adds a rustic touch to any outdoor space. It is also relatively easy to install and requires little maintenance.
Red Lava
Red lava rock is a 1 ½ inch or smaller decorative landscape rock that is characterized by its dark volcanic color and porous texture. Red lava rock landscaping can be used in many ways, such as creating walkways, pathways, and garden beds, as well as water features. Due to its dark appearance, it brings life to lighter-colored homes and green plant life.
Red lava rock is known for its ability to retain heat, which can make it a good choice for gardens or landscaping in areas with colder climates. It is a great option for those looking for a bold, unique and low-maintenance landscaping element.
Casper Brown
Casper brown is a fractured rock and natural stone composed mainly of calcite, clay, and sandstone. It's characterized by its earthy tones of brown, beige, taupe, and gray and its larger size of 2 ½ to 1 inch. It's commonly used for garden beds, rock gardens, retaining walls, and walkways.
Due to its neutral, calming appearance, it is complementary to any type of home. It is a popular choice as it's not susceptible to weathering, making it a low-maintenance and durable option homeowners gravitate towards.
River Rock
River rock landscape features remain a homeowner favorite due to their beauty and versatility. These smooth, rounded stones are formed by the erosion of larger rocks, creating a unique and irregular shape. River rocks come in various sizes from 1-6 inches and an array of mixed colors, enabling homeowners to display their own personal style in their landscaping projects.
White Marble
White marble rock boasts an elegant white appearance that brings contrast and a luxurious feel to any home or flowerbed. These white landscape rocks are typically 2 inches or less. They can be used for a variety of landscaping designs to add flare to the project.
This sophisticated look is a touch more expensive than other alternatives and requires some precision in order to upkeep an outstanding appearance. However, the beauty of this addition is unrivaled, making it a worthwhile investment.
Make Your Landscaping Dreams a Reality in Utah!
If you're looking to enhance your landscape, Sandee's Soil & Rock has got you covered! Our wide selection of decorative landscaping rocks will take your home's aesthetic value to the next level. Whether you're into the inviting tones of Casper brown, the elegance of white marble, or any other vision you want to bring to life, we can help! Contact us today to discuss your decorative rock needs.